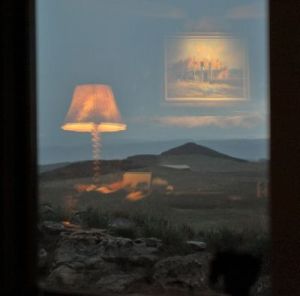 The Oneness is what I believe we are all from and connected in.   I think of the Divine as Oneness.  This magnificent soup is where all is possible and all has occurred and will occur.  There is no time, space, space/time or time/space or for that matter, past, present or future.  There is no out there or in here and duality does not exist because Oneness is the state of being one; whole.  It is such an immense concept that Wikipedia doesn't give it much definition.  How do you put everything into words?
When I think of Oneness, I think of The Holographic Universe, Michael Talbot.  Talbot explores the ways in which our concepts of time, personality, even consciousness are altered when defined as holographic.  "There is evidence to suggest that our world and everything in it – from snowflakes to maple trees to falling stars and spinning electrons – are only ghostly images, projections from a level of reality literally beyond both space and time."  If you want proof, Talbot introduces the scientific evidence to support his theory bridging the gap between mind and matter.
What does Oneness mean to you?