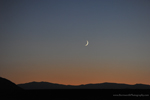 I read a nice message from Nancy Miller Ogren this morning. Nancy publishes a yearly Moonways
calendar available on Amazon. Part of her message: "Mercury is in Scorpio from
October 3 to December 9th meaning you will be experiencing a
great deal of ongoing intensity around almost all your interactions and
communications for these coming weeks! There must be a new sense of true flow,
there is no lack or limits. Agree to knowing you have plenty, you're a
wonderful person, and all is well in your life. Just say that every morning for the next month
or so, now see how the universe responds to your affirmations!" And Mercury is in retrograde until November
20th.
Yes, a nice reminder to bless myself and my life. Opening to the Oneness, allows true flow with
an unlimited sense of wonder.