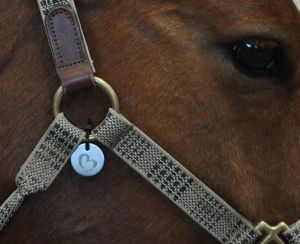 I bless animals with the same intention as I bless people and situations. I don't know if they feel "better", but I do. Animals don't know what a Blessing is in the human sense of the word. But, I believe they can feel the difference if we are in our hearts not our heads. When we come from our hearts, it changes the feeling of the intention we are sending them. I also believe they know when we are offering them something rather than forcing our expectations on them.
When I bless an animal, I open my heart and offer them that connection, allowing them to take the feeling where they wish.
Have you ever blessed an animal?
Leave a comment to be entered into a daily drawing for 2 heart tags; one for you and one for a friend.